Alert: An Air Quality Advisory has been issued for the entire Bay Area. The current air quality in Oakland is VERY UNHEALTHY. Stay inside. Limit outdoor activities.
Nov 19, 2018
$3.75 donation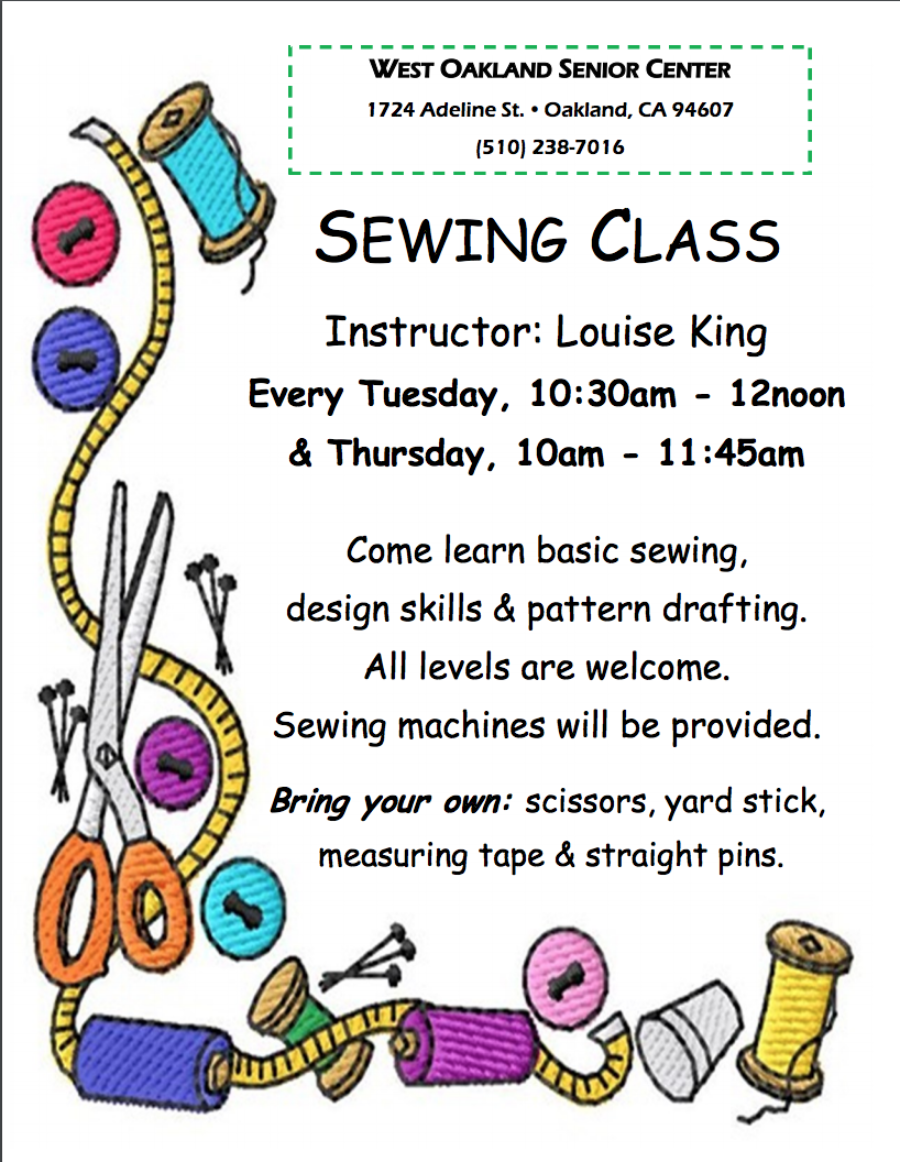 Nov 20, 2018
Sewing Classes Instructor: Louise King Learn basic sewing, design skill & pattern drafting Every Tuesday, 10:30 a.m. - 12 noon & Thursday, 10:00 a.m. - 11:45 a.m. Bring your own: scissors, yard stick, measuring tape & straight pins.
Nov 20, 2018
This is a free lunch sponsored by Affirming Hope Ministries.
About
Membership Information
Membership costs are $12 once a year. This fee helps to support program costs.
Other Services
Health Services:
Foot Clinic: Every other month throughout the year on Wednesdays, 9:00am - 11:15am. Dates are subject to change.
Personal Services:
Senior/Disabled stickers are available monthly at the Reception desk for $20
New To Me Boutique: offers gently used clothing and accessories for both men and women. Open Mon. - Thurs., 11:00am - 4:00pm