District 2 Councilmember Nikki Fortunato Bas
Serving Eastlake, Grand Lake, San Antonio, and Chinatown. #PeoplePoweredGovernment
News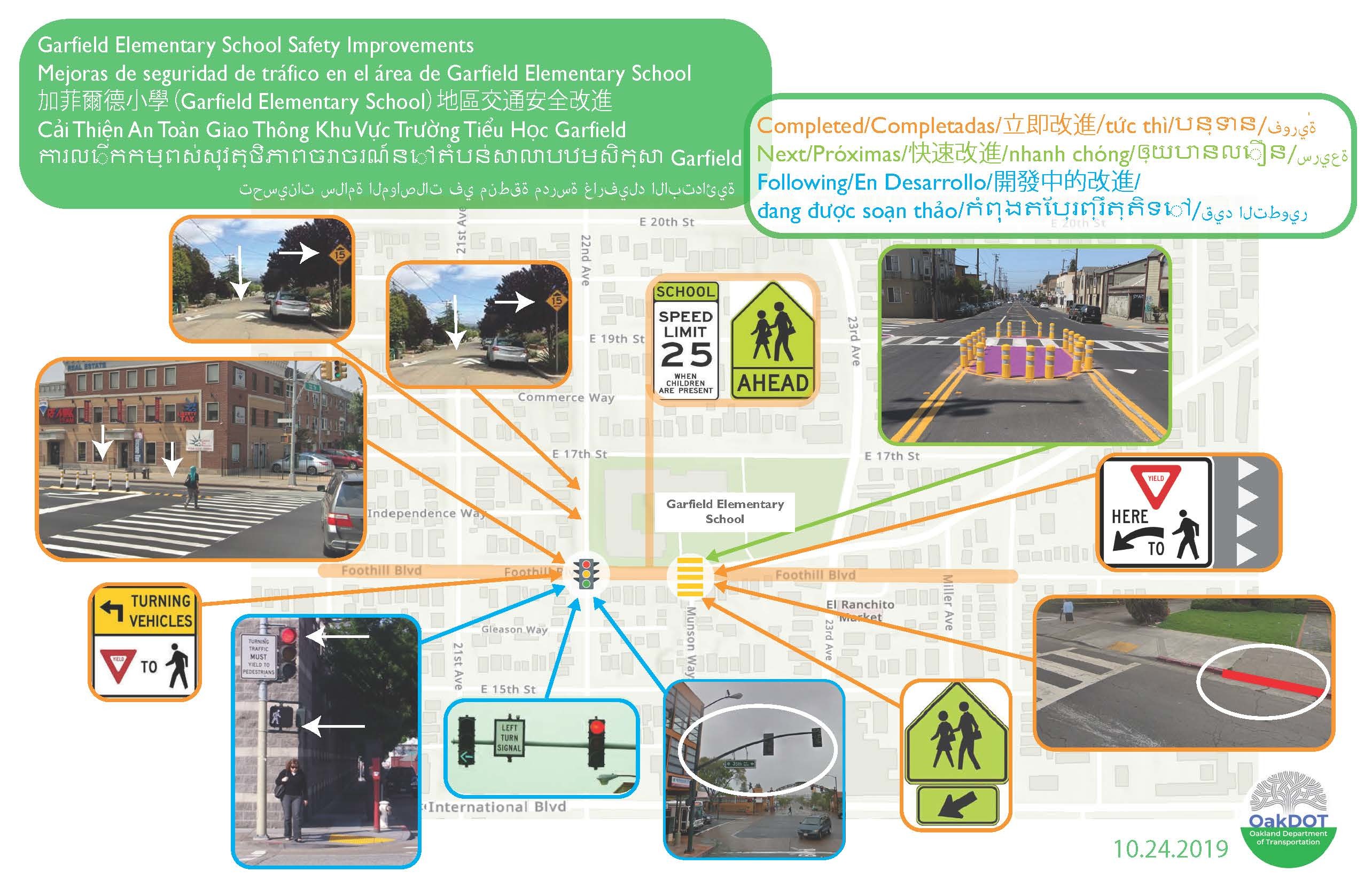 Nov 06, 2019
Latest rapid response work includes innovative "hardened centerlines" which prevent drivers from cutting corners when turning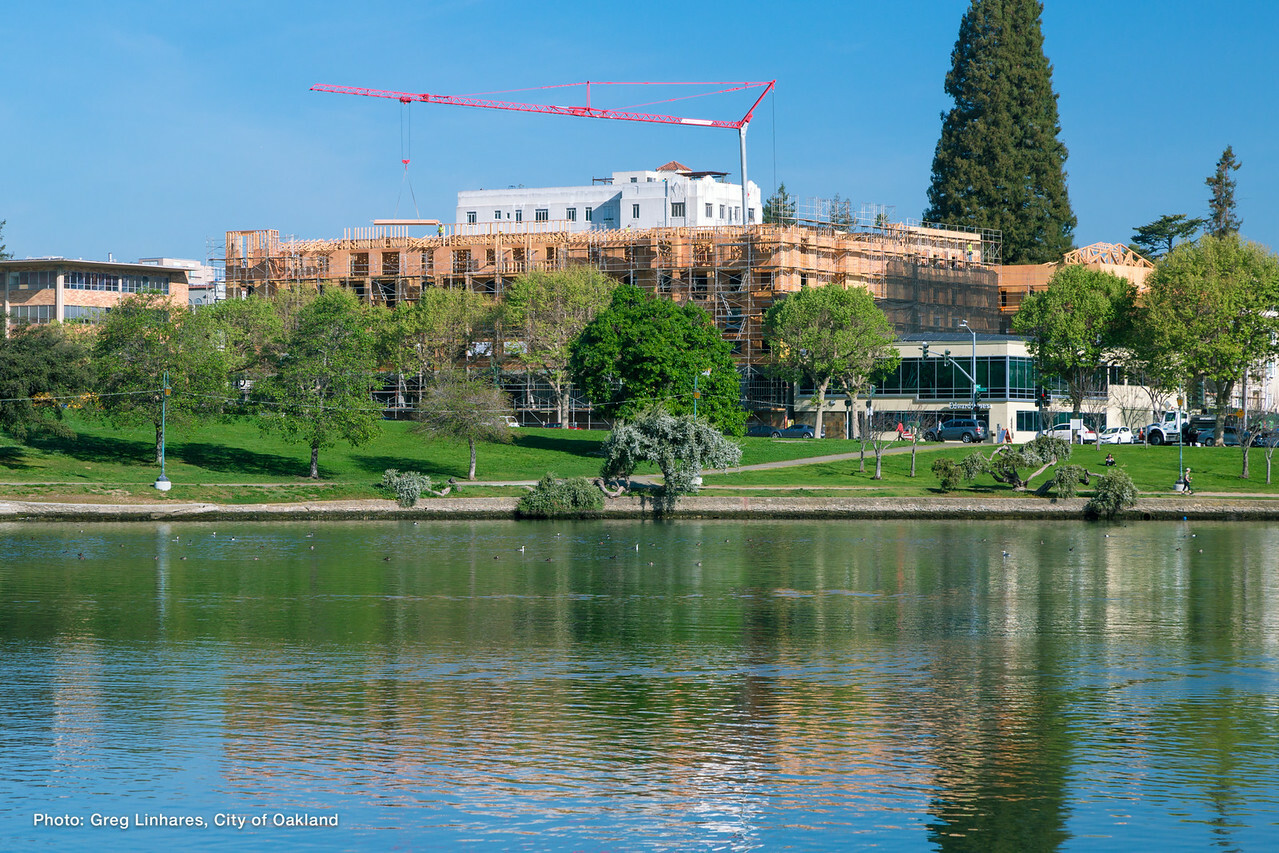 Mar 12, 2019
Focused effort to protect low-income tenants, produce more housing shows promise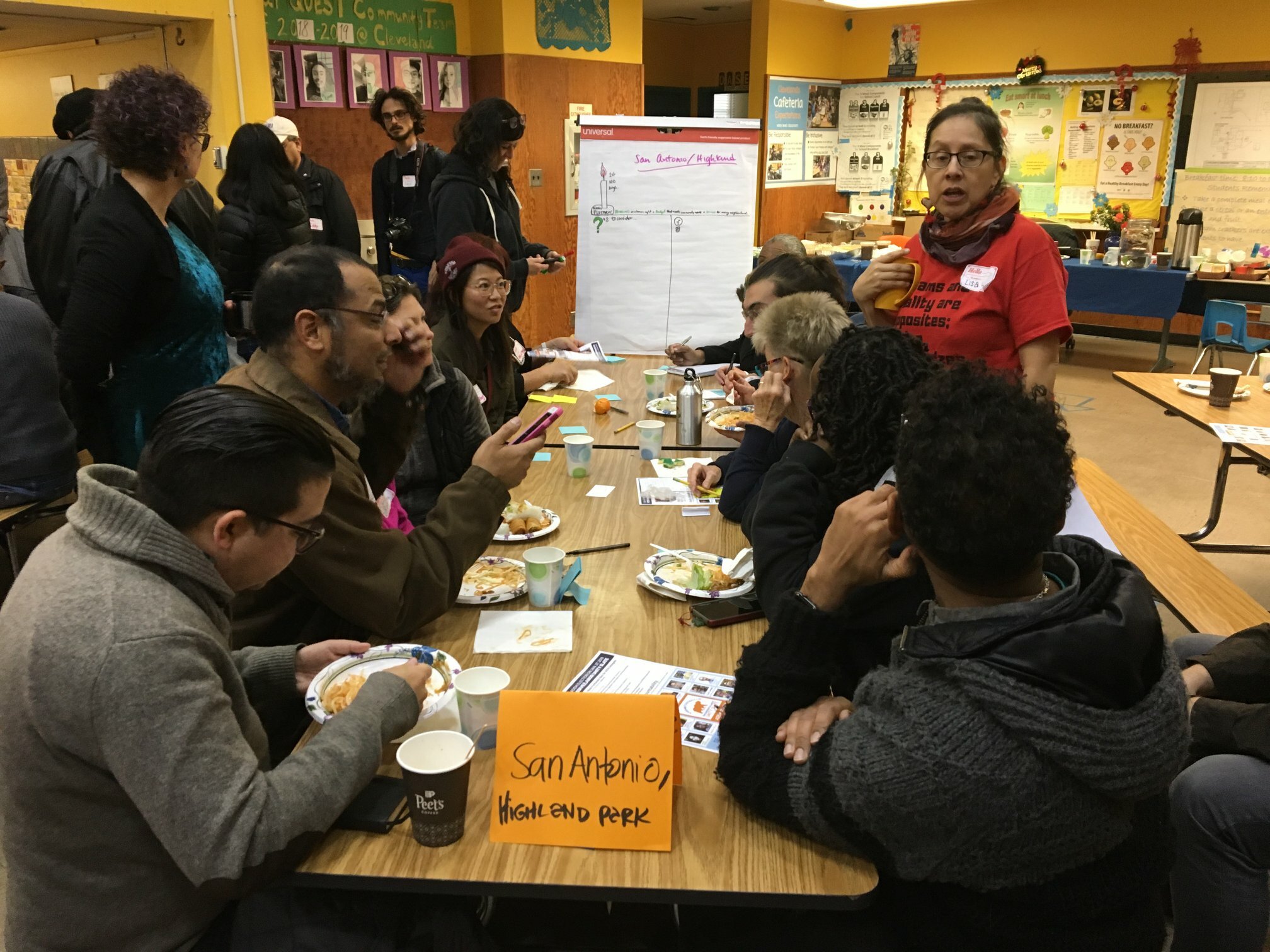 Feb 08, 2019
Nearly 150 neighbors from across District 2 and beyond joined us on Saturday, January 5th to make their voices heard by weighing in on our three starting priorities to strengthen Oakland in the first 100 days and first year of my term.
About the District 2 Councilmember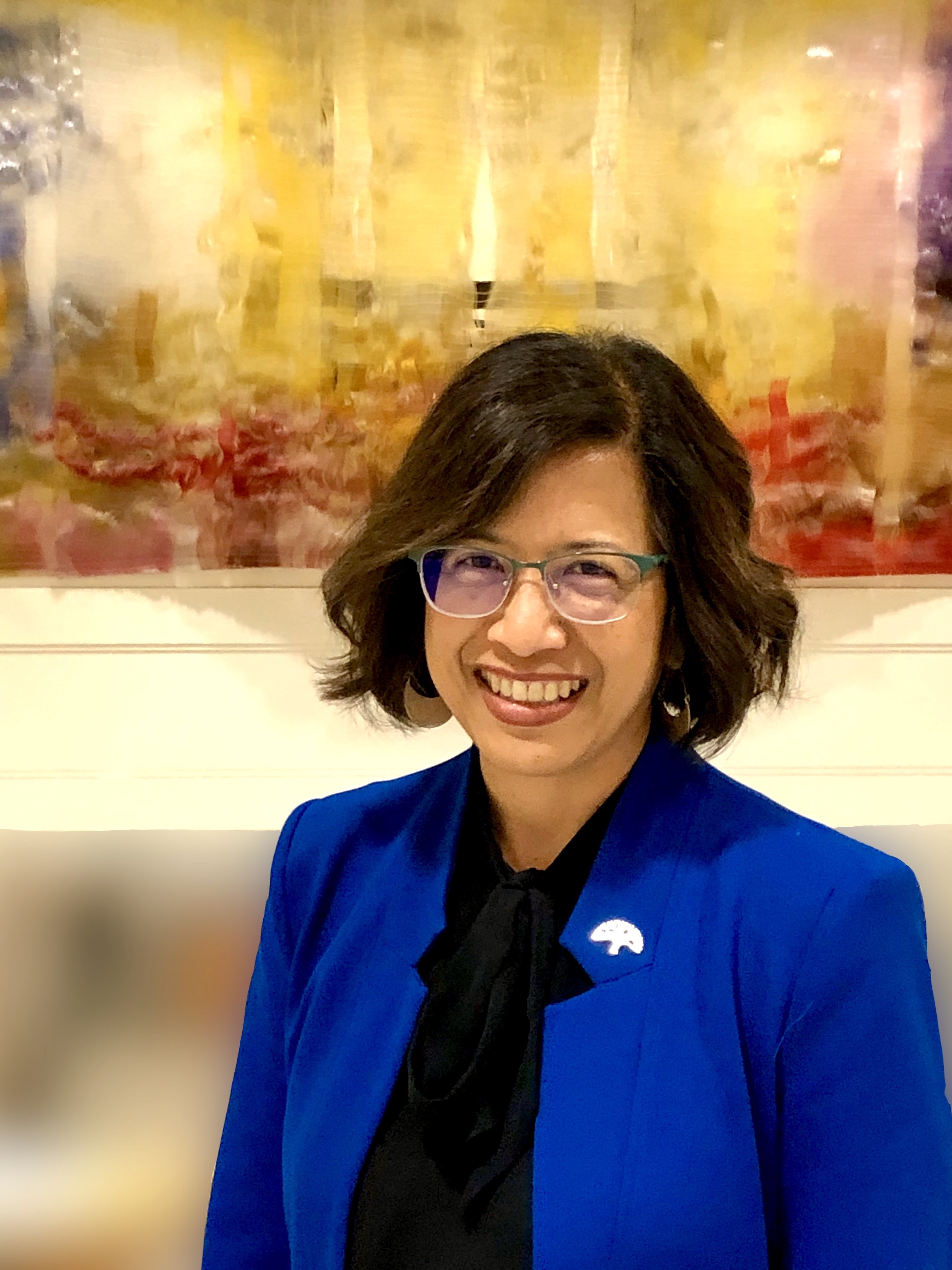 District 2 Staff
Nikki Fortunato Bas
For two decades, Councilmember Nikki Fortunato Bas has been an advocate for working people, leading the passage of policies in Oakland to create the building blocks for regional, state, and national change.
A resident of District 2 for over 20 years and a lifelong community organizer, Councilmember Bas started out in Chinatown organizing Chinese immigrant garment workers to win their wages back. She also worked in coalitions to raise Oakland's minimum wage with paid sick leave, create living wage jobs on the old Oakland Army Base, and reduce diesel truck pollution at the Port of Oakland. Click here to learn more.
Councilmember Bas and her team are focusing on three themes in her first term. These priority areas were developed during her campaign and first year in office by engaging thousands of Oaklanders, and will continue to be informed by community leadership and input.
1. Housing is a human right. A key function of our city government is to make sure that everyone has shelter. We must provide essential services and shelter for our homeless neighbors, treating people with compassion and keeping families and communities together. We must create more affordable housing to keep working and middle class Oaklanders here. We must protect renters who are the majority of Oaklanders. And, we must create long-term stability for Oakland's homeowners so they and future generations can stay here.

2. A city budget that meets our community's needs. One driven by community values of inclusion, equity, and transparency. This means prioritizing our human needs -- housing, job training, public safety that focuses on prevention. We must ensure that funds that we as voters approved are spent responsibly.

3. Services for each and every neighborhood. Our city must provide equitable services that create healthy, clean, safe environments for all of our kids to play and walk to school.
Councilmember Bas serves on these City Council Committees: Finance & Management; Community & Economic Development; Life Enrichment; Public Safety; and Education Partnership (Chair). For more information on City Council meetings, visit Legistar.
OFFICE HOURS
Councilmember Bas' monthly office hours are temporarily on hold due to COVID-19. In normal times, they occur on second Saturdays at the Grand Lake Farmer's Market at Splash Pad Park from 10 am - 12 noon. Contact Na "Linna" Lin to meet with CM Bas.
DISTRICT 2 NEWSLETTERS
Sign up here if you haven't already!
2/13/20: Newsletter Vol. 2, No. 2
1/17/20: Newsletter Vol. 2, No. 1
12/24/19: Newsletter Vol. 1, No. 12
11/26/19: Newsletter Vol. 1, No. 11
10/9/19: Newsletter Vol. 1, No. 10
9/10/19: Newsletter Vol. 1, No. 9
7/26/19: Newsletter Vol. 1, No. 8
7/5/19: Newsletter Vol. 1, No. 7
5/20/19: Newsletter Vol. 1, No. 6
5/5/19: Newsletter Vol. 1, No. 5
3/29/19: Newsletter Vol. 1, No. 4
3/11/19: Newsletter Vol. 1, No. 3
2/24/19: Newsletter Vol. 1, No. 2
2/11/19: Newsletter Vol. 1, No. 1

新聞簡報 CHINESE NEWSLETTERS
11/7/20: Lake Merritt COVID Testing, Public Safety Survey & More
10/16/20: Moms 4 Housing Wins Community Victory, Public Health @ the Lake
10/2/2020: [Starting this Weekend] Lake Merritt Pilot Program
9/25/2020: Launch of Reimagining Public Safety Task Force
9/13/2020: Safety Recommendations for Lake Merritt, Emergency Response
9/5/2020: Reopening Changes, $ for Renters & Homeowners, Mental Health
8/23/2020: Red Flag Warning, Spare the Air, New Chinatown Test Site
8/8/2020: [Lake Merritt] Safety, Health & Inclusive Shared Space
7/27/20: COVID Cases Surge, Eviction Moratorium Extended & More
7/19/20: [Police Budget 5] Police Updates + COVID News
7/11/20: [Action Alert] 3 Important Policies for Small Biz, Renters Workers
7/5/20: [Police Budget 4] Revisiting budget amendments, reviewing 911 calls
6/29/20: [Police Budget 3] Reimagining community safety
6/22/20: [Police Budget 2] Divert spending to meet community needs
6/14/20: [Police Budget] Safety is investments in our community
6/6/20: Small business reopening and recovery
6/5/20: My proposal for a fair change to our business tax system
5/31/20: Black Lives Matter, Honoring George Floyd + Supporting Small Biz
5/24/20: Eviction moratorium successfully extended
5/17/20: Eviction moratorium extension, parking & vending, new testing
5/9/20: Emergency Paid Sick Leave, Asian Pacific American Heritage
5/2/20: Safety Changes at Lake Merritt, Free COVID Testing
4/19/20: Council Preview - Tenant Protections, Homelessness, & More
4/17/20: COVID-19 Slow Streets, Supporting Undocumented Workers & More
4/9/20: COVID-19 Community Heroes, Ways to Give + Receive Help
4/1/20: Eviction Moratorium, What You Need to Know + Resources
3/31/20: COVID-19 Shelter in Place Extended
3/27/20: COVID-19 Emergency Eviction Moratorium Passes!
3/22/20: COVID-19 Resources and Opportunities
3/17/20: COVID-19 Shelter In Place Order
11/26/19: September - November 2019 Newsletter
8/15/19: July - August 2019 Newsletter
7/1/19: May - June 2019 Newsletter
5/1/19: March - April 2019 Newsletter
2/28/19: January - February 2019 Newsletter

IN THE NEWS [2020]
See media coverage & news updates from our office.
4/20/20: Elected Leaders, Advocates Call For More Help For Undocumented
4/3/20: Local fund to help undocumented Oaklanders through COVID-19
4/2/20: Council Passes Moratorium on Evictions + Encampment Sweeps
4/1/20: Virtual Rally For Cancellation Of Rent, Mortgage During Pandemic
3/17/20: CityLab - What Cities Are Doing to Stall Evictions + Foreclosures
2/26/20: Standing with Black Organizing Project to Eliminate OUSD Police
2/24/20: Tenant First Option to Buy Bills Advance in Bay Area
2/15/20: Oak + Berkeley leaders for sanctioned homeless encampments
2/13/20: CM Bas introduces Moms4Housing / TOPA expanded bill
2/4/20: OP-ED -- Why Oakland needs Fair Chance Housing
1/31/20: All Eyes On Oakland: Moms 4 Housing Continues To Fight
1/30/20: Bas introduces ordinance to give renters first right to buy home
1/21/20: Oak becomes CA 1st to ban background checks for rental housing
1/20/20: Moms 4 Housing deal reached to negotiate house sale to nonprofit
1/15/20: Why I Stand with Moms4Housing & How You Can Help
1/3/20: Oakland Launches Homelessness Audit
1/2/20: Remembering Oscar Grant 11 Yrs After Fatal BART Police Shooting
IN THE NEWS [2019]
12/19/19: Kaiser mental health clinicians strike for patient care
11/15/19: New Efforts to Make Intersections around Garfield Safer
11/14/19: Oakland Advocates Question 'Trickle-Down Housing'
11/11/19: New efforts to make dangerous Oakland intersections safer
11/9/19: Proposed Oakland Museum of Jazz and Art for City-Owned Site
10/22/19: Preserving arts & cultural heritage: Museum of Jazz & Art
10/11/19: Where can Oakland's homeless park their vehicles?
10/2/19: Councilmember pledges traffic safety improvement
9/27/19: Oakland city workers rally to fill vanacies, win fair pay
9/18/19: Vietnamese Mid-Autumn Festival breathes life into Eastlake
8/1/19: Homeless single moms find refuge in this Oakland house
7/23/19: Oakland's Kaiser auditorium renovation to start early 2020
7/26/19: Updates on enjoyment & activities at Lake Merritt
7/15/19: Kaiser Auditorium: Permanent Affordability for Arts Groups
7/15/19: Oakland Police Commission rejects 2nd BearCat
7/10/19: Kaiser Auditorium proceeds with 'permanent affordability'
7/3/19: OP-ED -- Oakland's Bold Investment to Address Displacement
7/2/19: Bas wins $12M in budget for community land trusts
6/28/19: Council Adopts Kaplan's $3.2 billion budget
5/8/19: Urging for pardons of Bay Area Cambodians facing deportation
5/8/19: On racially offensive card from Alameda County Fire Station
4/29/19: Oakland man turns hate into positivity after hate crime
4/17/19: Council Votes To Give $1.2M To School District To Save Programs
4/17/19: Council postpones AA tax collection amid concerns of voter trust
4/10/19: Update on Parkway theater project
4/7/19: Bas introduces resolution on police use of force
3/22/19: Councilmember Bas shares budget priorities for FY 2019-21
3/22/19: Updates on Kaiser Auditorium Redevelopment Project
3/8/19: Arts-Centered Plan for Kaiser Auditorium Draws Praise and Doubt
2/23/19: Our first ordinance to protect renters from displacement
2/20/19: Bas becomes first Filipina on Oakland City Council
2/15/19: Community Forum on Kaiser Convention Center Redevelopment
2/15/19: Bas' Statement on Lakeside Park Encampment Closures
2/13/19: Lake Merritt homeless encampments will be removed, city says
1/31/19: Oakland city workers rally outside City Hall, with council members
1/6/19: What did neighbors share at our first community meeting?

Contact Us
Address
1 Frank H. Ogawa Plaza
Oakland, CA 94612
Phone Numbers
Social Media