Warning:
A Red Flag Warning is now in effect for the East Bay Hills from Saturday, September 26 at 9 PM - Monday, September 28 at 8 AM.
Police
The Oakland Police Department is committed to reducing crime and serving the community through fair, quality policing.
Related Pages
Leadership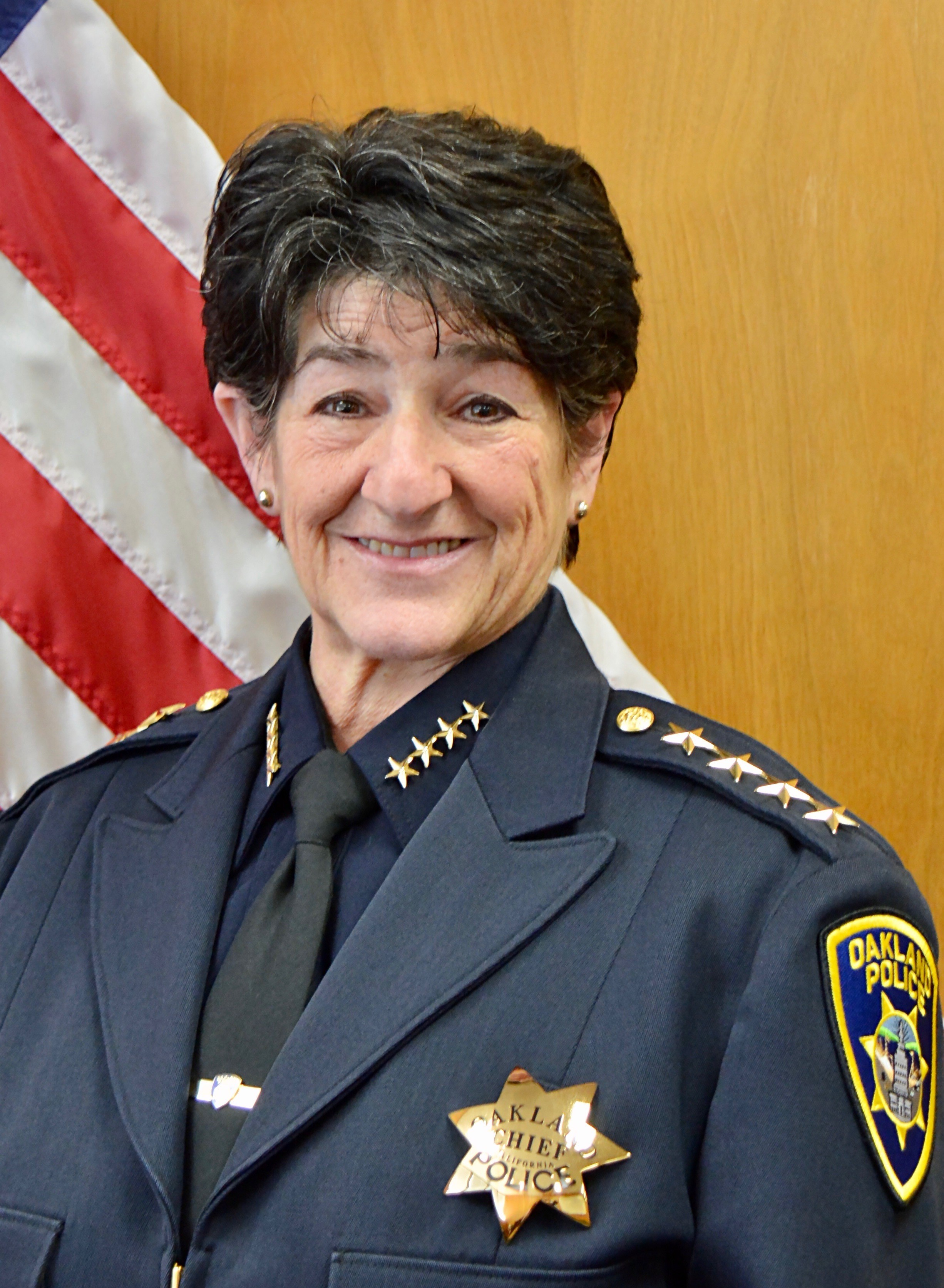 Susan E. Manheimer
Interim Chief of Police
Interim Chief Susan E. Manheimer comes to the Oakland Police Department with nearly four decades of law enforcement experience.
Chief Manheimer served as the Chief of Police at the San Mateo Police Department for 19 years before coming to OPD. In San Mateo Chief Manheimer created and implemented award-winning programs that have improved the quality of life in the communities she has served. Investing heavily in neighborhood policing partnerships, leading a coalition of public, private and community-based organizations, she was at the forefront of developing several groundbreaking initiatives: Homeless Outreach Team, Quality of Life Beat Policing and a Juvenile Diversion and Referral Center. Chief Manheimer had a 16 year career with the San Francisco Police Department before joining the San Mateo Police Department.
Chief Manheimer has accumulated prestigious accolades at the state, regional and national levels, receiving recognition from the National Association for the Advancement of Colored People, the Anti-Defamation League, the California Police Chiefs Association and the Peninsula Conflict Resolution Center. Chief Manheimer has also received a Presidential appointment to the Office of Violence Against Women under the United States Department of Justice.
Contact Us
Address
Police Administration Building
455 7th St
Oakland, CA 94607