Alert: An Air Quality Advisory has been issued for the entire Bay Area. The current air quality in Oakland is UNHEALTHY. Stay inside. Limit outdoor activities.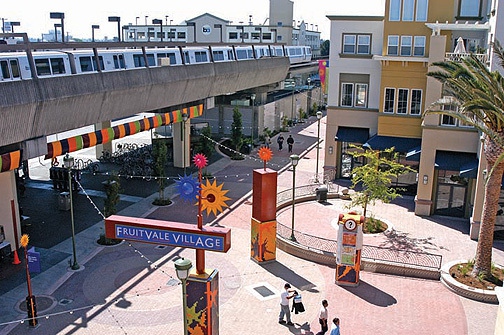 Oct 27, 2017
MTC approved an innovative approach to link housing to transportation funding
Oct 10, 2016
Resilient Oakland addresses economic security, equitable jobs and housing, community safety and threats from climate change; City is third in Bay Area to release resilience strategy
About
The Resilient Oakland Strategy has three core goals. One, it aims to build a government that is more trusted and better at responding to the needs of its residents. Two, it aims to keep Oaklanders stay rooted and thriving in our town. Three, it aims to build connections across the City Departments and within the Community. Resilient Oakland is more than a plan. It's a process, a strategy and a vision for the future.
You can download the full playbook in PDF format above. Learn more about action items like the Civic Design Lab.