Darren Allison
Chief of Police, Assistant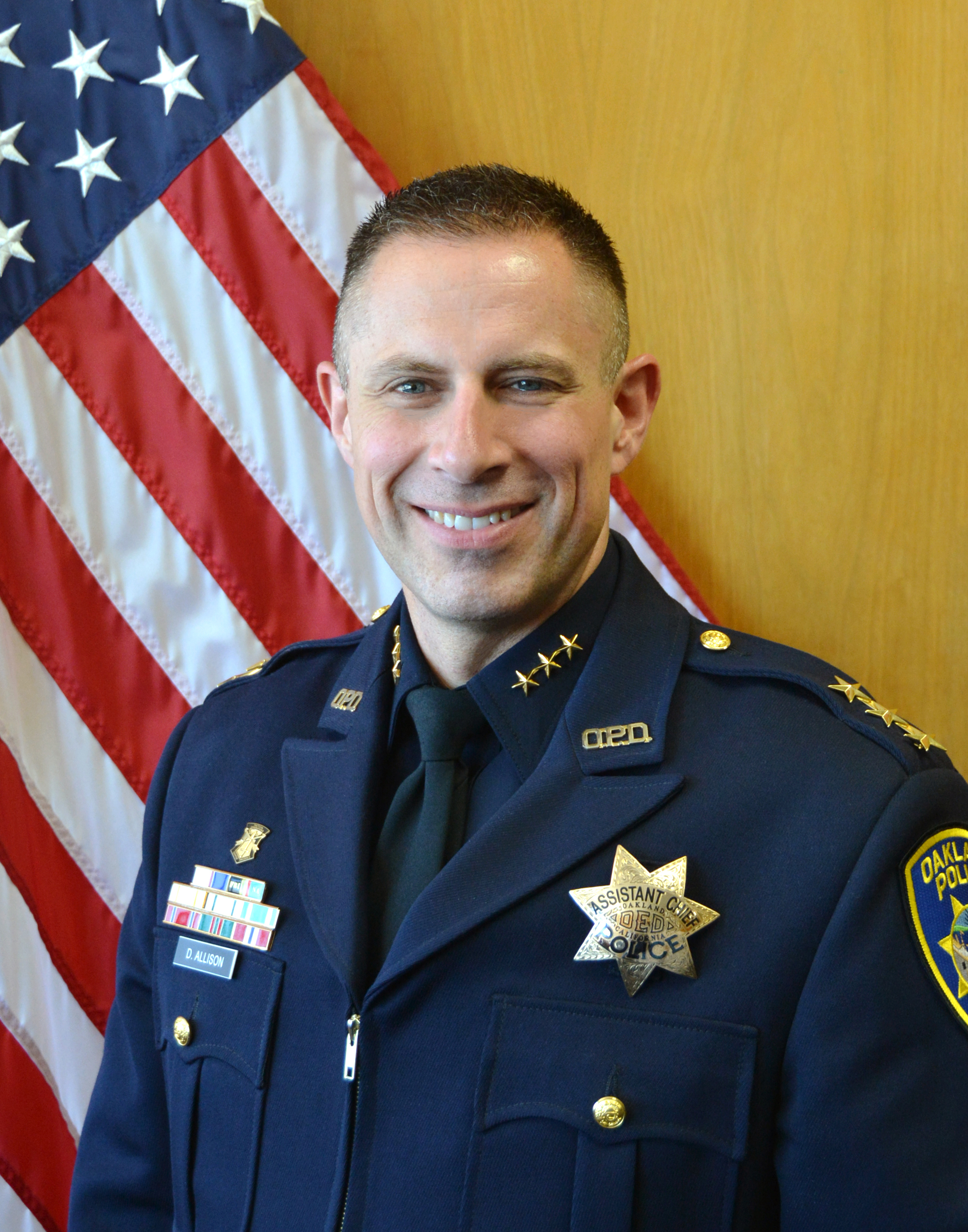 Police Department
Over a 25-year career, Assistant Chief Darren Allison has served in many of the Oakland Police Department's assignments commensurate with his increasing rank. His assignments include Patrol, Community Policing, the Crime Reduction Team, Criminal Investigations, the Inspector General's Office, Special Operations, the Tactical Team (SWAT), Internal Affairs Division, and Area Command.
In 2016, he was assigned as the Deputy Chief of the Bureau of Field Operations, in charge of patrol, community policing, and crime reduction for three districts. Currently, he serves as the Assistant Chief, responsible for overall Department operations. He oversees the Bureau of Field Operations, Bureau of Investigations, Bureau of Risk Management, Bureau of Services, and the Ceasefire Strategy.
Assistant Chief Allison earned his bachelor's degree from Saint Mary's College of California in Leadership and Organizational Studies. He completed the CA POST Management Course, graduated from the FBI National Academy (236), and attended the PERF Senior Management Institute for Policing. He is a graduate of the Major Cities Chiefs Association, Police Executive Leadership Institute (Session VII) and FBI National Executive Institute (Session 43).
Email Address: dallison@oaklandca.gov