City of Oakland offices are closed today, Monday, February 18, in observance of Presidents' Day.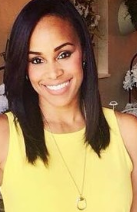 Jill Butler
Public Ethics Commissioner
Jill Butler is a Manager of System wide Human Resources at the University of California (UC) Office of the President. In this role, she manages a system-wide compliance policy that ensures Senior Management executives' outside activities do not pose a reputational risk nor Conflict of Interest or Commitment to the University. She is responsible for enforcing the policy and educating Senior Management executives, UC Regents and Human Resources staff at the University's ten campuses and medical centers on the policy.
Ms. Butler has over 10 years of public policy and legal experience having held Counsel and Legislative Affairs positions in the United States Congress, Social Security Administration and the American Federation of State, County and Municipal Employees (AFSCME).
Email Address: ethicscommission@oaklandca.gov
Phone Number: (510) 238-3593
Term Start Date: Nov 13, 2018
Term End Date: Jan 21, 2021