George Freelen
Captain of Fire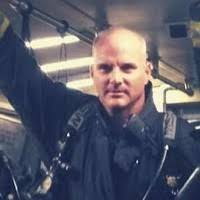 Fire Department
Hi I'm George - CERT Basic Instructor.
I have been with the Oakland Fire Department for over 20 years. I started instructing for the CORE program before the program revamp/expansion and I continue now, because I believe I can help train the citizens to be part of the solution when there is a problem.

I know we will need each other when we have another earthquake or big disaster. I enjoy teaching the first aid unit.

Email Address: CORE@Oaklandca.gov
Phone Number: 510-444-3322