Christopher Bolton
Deputy Chief Bureau of Field Operations (BFO) 1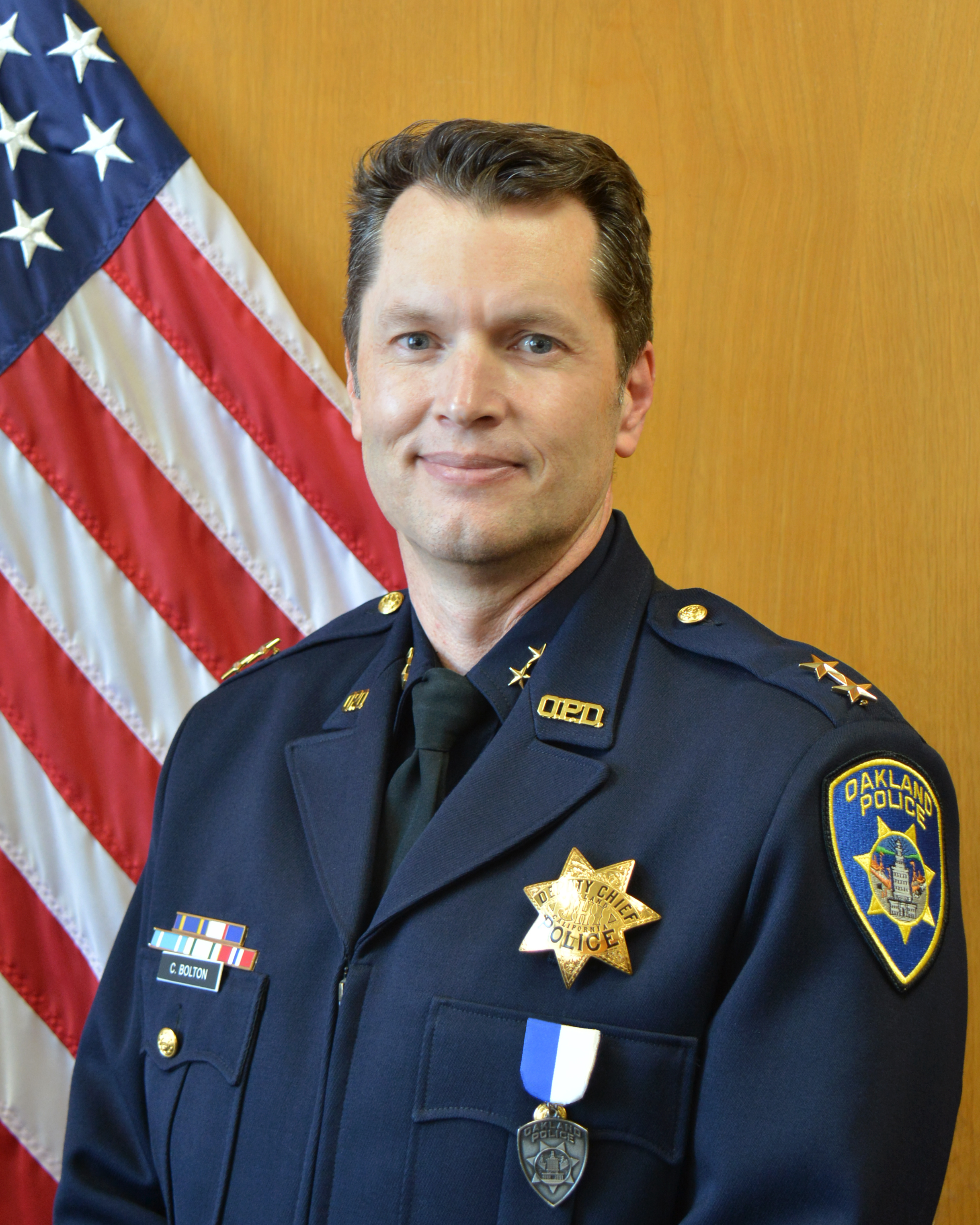 Police Department
Deputy Chief Chris Bolton joined the Oakland Police Department in 1999, after completing training with the Oakland Police 144th Academy. He has worked various positions within the Patrol Division as a Patrol Officer, Field Training Officer, Patrol Sergeant, Special Resource Section Lieutenant, and Area Captain. Additional assignments within the Department included serving as a police academy instructor for search and seizure, Internal Affairs Division commander, Chief of Staff within the Office of Chief of Police, and Inspector General for the Office of Inspector General.
Deputy Chief Bolton holds a Bachelor's Degree in Criminal Justice from National University and is a Military Police Corps veteran of the United States Army and California Army National Guard. He was promoted to his current rank in February of 2021.
Deputy Chief Bolton has dedicated his career to a manner of policing that exemplifies professionalism, transparency in communication, community collaboration, and the responsible use of risk management data to compliment crime reduction strategies and organizational leadership. He initiated the Department's use of Twitter (@oaklandpoliceca) within community policing and media strategies, implemented Citywide use of Nixle alerts and messaging to increase public safety communication and awareness, and piloted the City of Oakland's use of Nextdoor.
Deputy Chief Bolton has recently collaborated with academic partners and others to help institute a Departmental risk management process. This collects, assesses, and utilizes detention and arrest data to examine and reduce racial disparities, increase crime reduction and public safety effectiveness, and better direct and manage the performance of Departmental personnel and organizational goals.
Email Address: cbolton@oaklandca.gov