Thank you, Oakland, for your patience and preparedness during the PG&E power shutdown. We are interested in your feedback so that we can better prepare for the future. Take this brief survey.
The Civic Design Lab's Project Vetting Process
All projects the CDL takes on must have the potential to increase equity, empowerment and impact.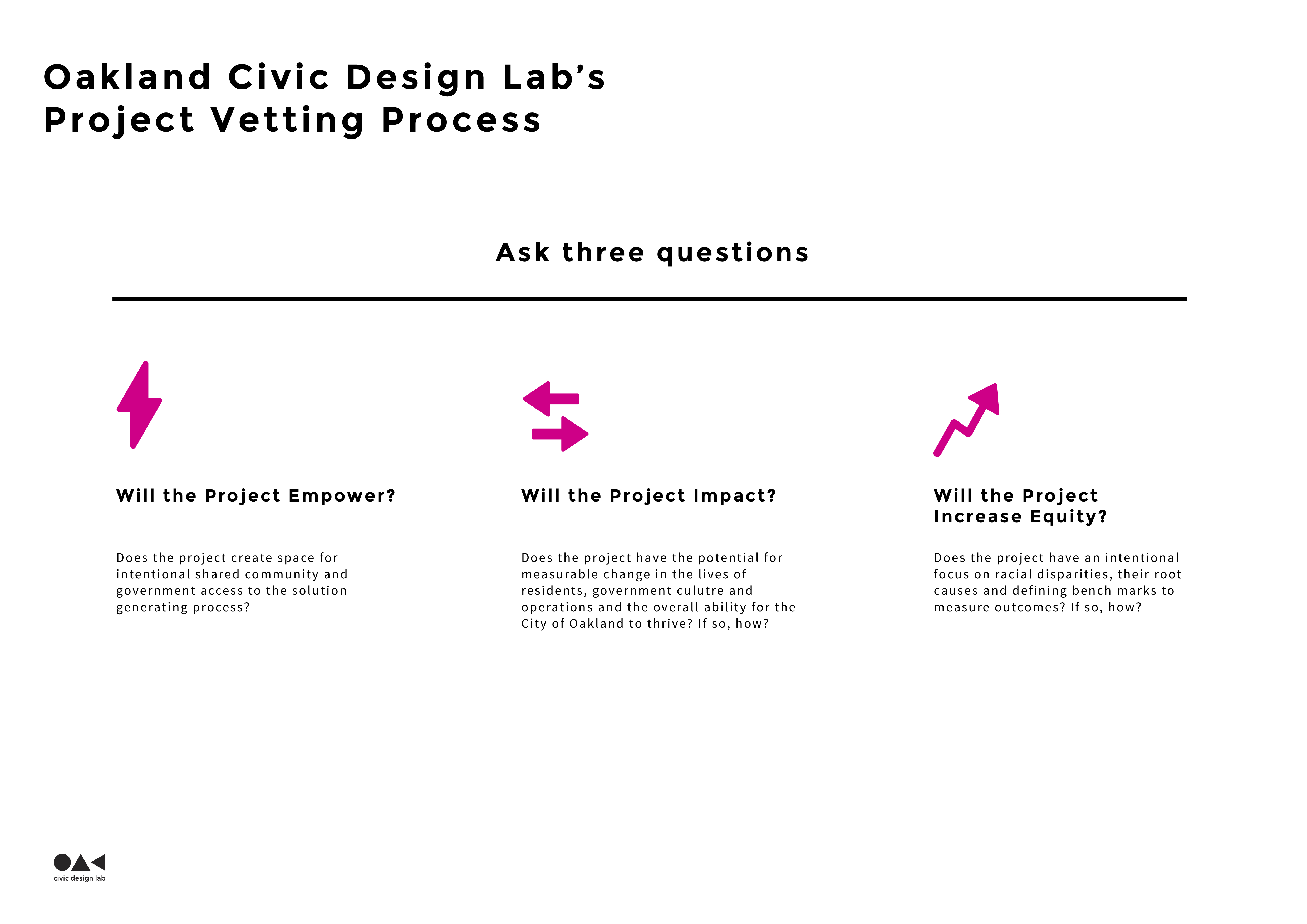 The Civic Design Lab's Project Vetting Process
Download
Date Posted: June 12th, 2019 @ 9:17 AM
Last Updated: July 11th, 2019 @ 4:18 PM