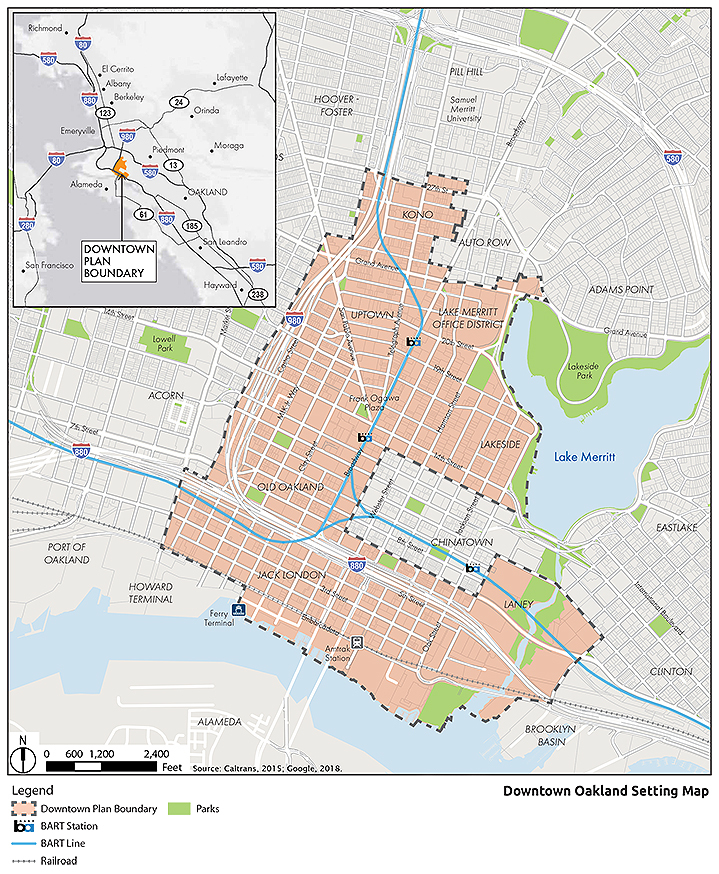 This is the sixth specific plan undertaken in Oakland in recent years, and the first ever for downtown. Creating a specific plan for this remaining area will help weave together the existing specific plans in the surrounding areas.
All specific plans involve significant participation from the public and other governmental agencies. Emerging themes include:
● Affordability & opportunity
● Social and racial equity
● Cultural heritage & arts
● Preservation & urbanism
● Inclusive public realm
● Connectivity & mobility

The Draft Downtown Oakland Specific Plan (DOSP) and Draft Environmental Impact Report (EIR) are available as of August 30, 2019.
Frequently Asked Questions on the Downtown Oakland Specific Plan