District 6 Councilmember Loren Taylor
Serving Maxwell Park, Millsmont, Havenscourt, Eastmont, and every corner of District 6.
About the District 6 Councilmember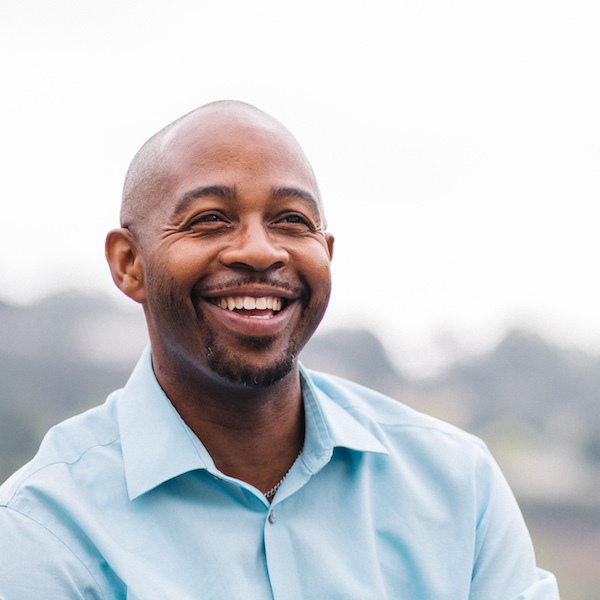 District 6 Team
Loren Taylor
Loren Taylor proudly serves as the District 6 representative on Oakland's City Council. A third generation Oaklander, and nationally recognized business leader, Loren takes a practical and data-driven approach to solving the city's complex issues. As Councilmember, his work to provide community resources and spur economic development in Oakland, includes eliminating race and gender-based contracting disparities through the passage of his Local Business Empowerment Through Contracting legislation; establishing Liberation Park with the Black Cultural Zone – a location dedicated to the celebration of black businesses and community; stewarding local entrepreneurs through the ESO Ventures Program; securing funding for green spaces and beautification projects; and working with diverse property developers to ensure that development does not equate to the displacement of BIPOC residents. His decades of experience providing tailored solutions to cities, corporations enable him to make measurable progress tackling the most difficult social challenges.
Prior to his election to the Oakland City Council in 2018, Loren Taylor worked as a biomedical engineer and management consultant for businesses and non-profits. After serving as Director in PricewaterhouseCoopers' health strategy & innovation practice, Taylor launched Custom Taylor Solutions (CTS), a social impact consulting firm based in Oakland. Taylor's community involvement included serving as a Board member of the 100 Black Men of the Bay Area and the West Oakland Health Center.
Loren began his professional career as a biomedical engineer after earning masters in biomedical engineering from the University of Connecticut. He later earned an MBA from UC Berkeley's Haas School of Business. He lives in Oakland with his wife, Dr. Erica Taylor and two children Camryn and Manny, and enjoys spending as much time with them as possible exploring the endless treasures.
Contact Us
Address
1 Frank H. Ogawa Plaza
2nd Floor
Oakland, CA 94612
Email Address
Social Media