Vaccine Access, Tax Support, and More from Human Services
Date Posted: February 25th, 2021 @ 10:35 AM
Last Updated: February 25th, 2021 @ 12:45 PM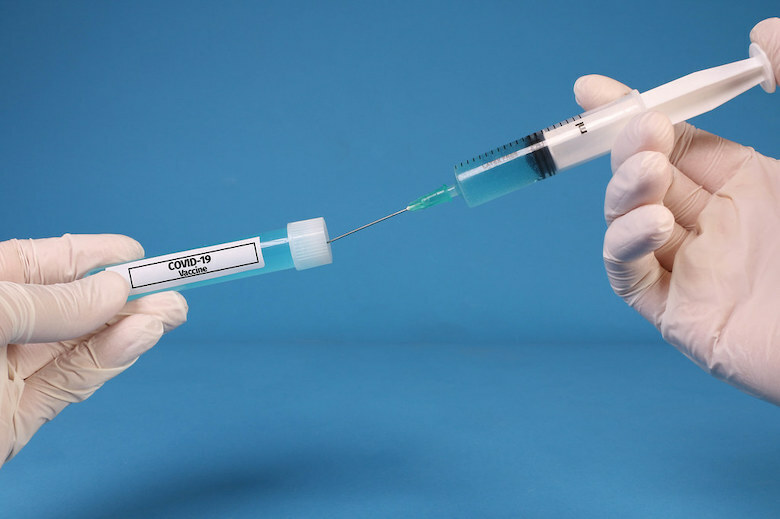 Updates from the Human Services Department, February 2021
Key Resources
Schedule a test for COVID-19 for free in Alameda County.
Call 2-1-1 for personalized help connecting with health and human services programs.
COVID-19 Vaccination Sites Open Around Oakland
Here are places where you can receive your COVID-19 vaccine in Oakland. There are plenty of resources for you to also learn more about vaccine distribution in Alameda County and about how the vaccine works.

Oakland Coliseum

When: 9 am - 7 pm, 7 days a week

How: To determine your eligibility to receive a vaccine at the Coliseum at this time and to receive notification of future eligibility, go online to the State's appointment, registration and notification system athttps://myturn.ca.gov/ and complete the questionnaires.
Plus: AC Transit is providing free shuttle rides to the vaccination site from the Coliseum BART station and the Eastmont Transit Center. Read more here.
Fremont High School, at High Street & Ignacio Avenue

When: Thursdays, Fridays, and Saturdays from 8 am – 4 pm

How: Contact the Oakland Frontline Healers in order to schedule your appointment for the COVID-19 vaccine.

Who: The Fremont High vaccination site is intended to serve our communities that have been hardest hit by COVID and its impacts, including individuals from ZIP codes 94601, 94603, 94606, 94607 and 94621. Eligible individuals who live in those ZIP codes AND work in one of the eligible tiers have the opportunity to get vaccinated.
From Your Medical Provider + More
You can also receive your vaccination through a pharmacy like Walgreens and CVS, as well as through your doctor. The local publication Oaklandside has put together a comprehensive guide to receiving the vaccine in Oakland and Alameda County that will answer most questions you may have.
Vaccine Eligibility
Starting on Monday, February 8, you are eligible to be vaccinated if you:
· Work in food-related jobs (restaurants, grocery stores, food delivery, agriculture)
· Provide childcare
· Are 65 years old or older
· Are community health workers
· Are emergency service workers
A Personal Call for Vaccinations
Encouraging all Seniors to get vaccinated! Using myself as a poster pin-up and sending out to the community: this needle protects you and me.
— Andrea Turner, Senior Services Supervisor, vaccinated at Golden Gate Fields.
Get Your Taxes Done Fast and at No Cost to You
The Alameda County – Oakland Community Action Partnership (AC-OCAP) is pleased to inform the community that the City of Oakland's Tax Assistance site will once again provide no cost tax preparation assistance. That's right, if your household earned income was $56,000 or less in 2020, you can take advantage of this free benefit and get your taxes prepared by Certified IRS volunteers. Save your money in tax preparation fees and schedule your appointment today to see if you qualify for the federal Earned Income Tax Credit (EITC), the state CalEITC, and the Young Child Tax Credit (YCTC) that provides qualifying families with a child under the age of 6 with up to a $1,000. Depending on your family size and income, you may qualify to receive a tax credit check of up to $8,000! Call the city's EITC hotline at 510-238-4911 to schedule your no-cost-to-you appointment. Learn more about the City of Oakland's tax assistance program here.
Sign Up for a FREE Financial Navigator Program
If COVID-19 has affected your finances — and let's be real, it's affected almost everyone's finances — then the City of Fremont has a program for you! Free financial navigators are available to help you manage financial issues, identify immediate action steps, and make referrals to other programs and services that can help you. To sign up for the program, visit finnav.org/alameda or call the Fremont Family Resource Center at 510-574-2000. Check out the flyer below for more information.
Oakland's Youth Advisory Board Submits Their Recommendations
The Youth Advisory Board (YAB) of the Reimagining Public Safety Task Force has submitted their recommendations for how to improve public safety in Oakland. You can take a look at the draft YAB recommendations here. In the meantime, YAB members continue to stay involved with intersections between public safety and racial equity by participating in the Black Youth Wall in East Oakland, as well as the #DayofEmpathy with Dream Corps, which is a day to uplift the impacts of mass incarceration on communities. YAB also recently invited the founders of the Anti-Police Terror Project and the Coalition for Police Accountability to share their work. Finally, last December, the YAB co-chairs who are also Oakland Youth Advisory Committee members were featured in an SF Chronicle article. Last week, KPFA 94.1's Hard Knock Radio's Davey D also aired an interview between two Task Force members (Brooklyn Williams and Losaline Moa) and the OFCY POC Youth Chair (Langston Buddenhagen). Learn more about Oakland's Reimagining Public Safety Task Force here. If you would like to share your perspectives via email, please send a detailed message to OaklandRPSTF@policylink.org.
If you would like to participate but do not have access to the internet or a device (smartphone, tablet, or computer), please call (510)663-4399 and leave a detailed voicemail with your ideas and suggestions.
Oakland Head Start Is Enrolling Now!
Do you have a child aged 0-5 who needs free preschool? Enroll now in the City of Oakland Head Start program! The City of Oakland's Head Start program currently serves over 1000 families and pregnant mothers with children aged 0-5. The goal of Head Start is to provide comprehensive early childhood education, health, nutrition, and parent involvement, and to prepare children for elementary school. Head Start serves families who meet certain federal eligibility requirements, which you can review here. If you are low-income, unhoused, on public assistance, or have a foster child, you may be eligible for the program! Click here to apply to Head Start.
Open Enrollment for Covered California Extended to May 15, 2020
Covered California has extended the open enrollment period until May 15, 2021. This means that anyone without health insurance and eligible to enroll in health care coverage through Covered California can sign up through May 15. An estimated 2.7 million Californians are uninsured, including 1.2 million people who are eligible for financial help from Covered California or through Medi-Cal. You can read more about this extended open enrollment period here.
Celebrating Black History Month in Oakland
Looking for safe ways to celebrate Black History Month? Here are several listings of activities, events, and educational opportunities in Oakland.

Oakland Public Library
From storytime to crafts to historical lectures, the Oakland Public Library has something for you and your loved ones this Black History Month. All events are free and open to the public. Check out all the OPL events
here.
For a collection of books about Black History in the OPL catalog, click
here
.
Learn About Black Activists Deeply Rooted in Oakland


CompassPoint is a national nonprofit leadership practice based in Oakland that helps leaders, nonprofit organizations, and movements committed to social justice realize their full power. In celebration of Black History Month, CompassPoint has assembled a list of
Black activists and artists with ties to our home base of Oakland
. These individuals have all contributed to building racial and social justice in the Oakland community and beyond.
Black Joy Treasure Hunt

Embark on a fun, free, and covid-safe Black culture treasure hunt throughout the City of Oakland featuring landmarks, art installations, and locally owned businesses. The hunt can be completed any time during Black History Month. Plus, we'll be giving out prizes to a select number of winners!

How it works: The Black Joy Treasure Hunt is a hybrid in-person and virtual event, so a cell phone is required to participate, and we recommend using a car for the treasure hunt as this hunt goes all around Oakland.

Click here to sign up, you will be presented with your first clue. Once you find that location, scan the QR code at the location with your phone to be presented with the next clue. Repeat this process until you reach the final location. After scanning the QR code at the final location, you'll be rewarded with a prize. Prizes are limited, so secure yours while supplies last.
Oakland Celebrates the Lunar New Year
This month, Oakland celebrated the Lunar New Year, also called the Chinese New Year or the Spring Festival! We are now entering the Year of the Ox! For more information on Chinese history in Oakland, check out these resources from Visit Oakland. Because of the COVID-19 pandemic, Oakland's Lunar New Year celebrations had to adapt for the era of social distancing. The Oakland Asian Cultural Center hosted a series of virtual events that you can still watch on their website, and the Oakland Chinatown Chamber of Commerce hosted a Lunar New Year bazaar to encourage shopping in Chinatown. With recent assaults against Asian elders in Oakland making the national news, it's more important than ever that every Oaklander stand in solidarity with our Asian-identifying neighbors against all hate.

Contact Us
The Oakland Human Services Department exists to make our city a place that works for all. We offer free programs and provide public resources to community organizations that make sure all of our residents can access what they need to be safe, healthy and realize their full potential.
Human Services Main Office
510-238-3121
150 Frank H. Ogawa Plaza, 4th Floor
Oakland, CA 94612
Alameda County Oakland Community Action Partnership
510-238-2362
Community Housing & Homelessness
510-238-6187
Head Start
510-238-3165
Oakland Fund for Children & Youth
510-238-7163
Oakland Youth Advisory Commission
510-238-3245
Senior Services
510-238-6137
Sugar Sweetened Beverage
510-238-7163
Summer Food Service Program
510-238-7992