Law at the Margins & Street Spirit recently published this article covering our unhoused community's efforts and solutions to build crisis-informed housing; exercise self-determination in forming self-governed encampment communities; and work with Councilmember Nikki Fortunato Bas to reform and improve the City's encampment management program.
See the excerpt on Nikki's work below and the full article here.
A New Councilmember Promises Progress

Nikki Fortunato Bas was elected in 2018 to represent Oakland's City Council District 2, unseating an incumbent on a progressive platform of advocating for affordable housing and tenant protections, and for police accountability and racial justice. In May, Bas introduced a plan to reform Oakland's encampment management process. The council later approved it, and her actions have won over some homeless justice activists in the city.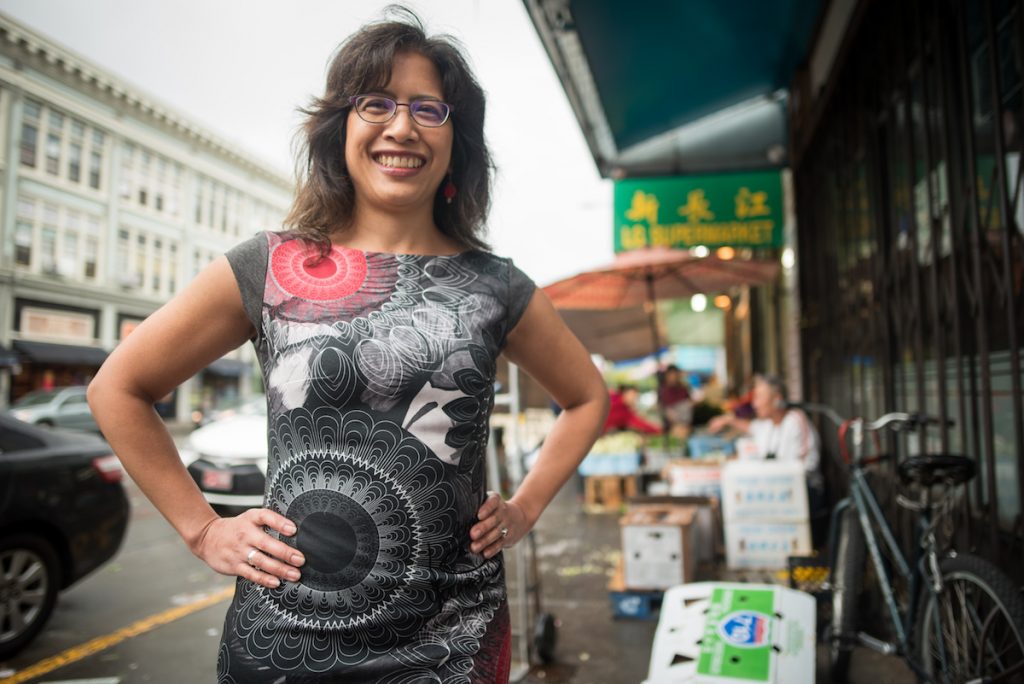 Bas has vociferously backed several major policy changes, from homelessness prevention, to identifying vacant land and buildings for sanctioned encampments where the city won't conduct evictions, to eliminating California's rent-control-killing Costa-Hawkins Act and working with the Oakland Community Land Trust to assist renters in Oakland with buying their homes, to avoid displacement.

She pushed for the city to audit its encampment policies. She says closing encampments should be a "last resort," and she calls for a moratorium on encampment evictions during extreme weather events like rain, and smoke from wildfires. She has called for the city to assess the cost of providing basic services to all encampments, including showers, drinking water, toilets, trash pickup, needle collection and fire extinguishers. She successfully pushed for a new policy that has eviction and "clean and clear" notices posted in multiple languages.

At a recent city council meeting where elected officials and the public sparred over Oakland's five-year plan to address homelessness, Bas called the plan not ambitious enough because it aims for a homeless population of 3,000 by 2021.

"We need to set a goal that's about ending homelessness," Bas said. "Unless we actually set the goal to be high and aspirational, we're not going to actually do the work trying to meet that goal."

Bas commissioned an Oakland policy and planning organization, Just Cities, to draw up a memo that reviewed the city's plan. Just Cities recommended three programs that are reducing and preventing homelessness in other cities. The first is having one unified collaborative in a city, of government and service providers, to all tackle homelessness together. Second, Just Cities suggests creating a permanent housing subsidy program to address the gap between income and housing. Third is implementing homelessness prevention strategies like landlord/tenant mediation and eviction protections.

Bas also wants the city to clarify which types of structures are allowable. She calls for greater "clarity" on building codes and fire codes, to protect residents and avoid the demolition of tiny homes like the ones built by The Village. And she is crystal clear on another thing: The city must focus on building affordable housing at 0 percent-20 percent of the area median income (AMI), and it has an immediate responsibility to house people for several years while the city invests in that new housing.

"We have to use vacant land or buildings for longer-term, meaning three to five years, transitional housing," Bas says. "That could include sanctioned encampments, co-governed encampments. It could be tiny homes that the Youth Employment Partnership, or The Village, or some other organization build with solar power, so that there's electricity, there's a shared kitchen, there's an actual bathroom with showers. Because it's been something that the city has talked about for many years and it has not yet come to fruition. I don't know how much of the rest of the other parts of the city agree with that."

All of the city's leaders must be committed to ending this crisis, Bas adds, in order to build the public will to make radical changes and end homelessness. "What we've got right now isn't doing enough to help those people. So I am frustrated that [using vacant land] has not yet happened, even though it's something the city's been talking about for years."