City of Oakland offices are closed today, Monday, February 18, in observance of Presidents' Day.
Meeting
Details
The Public Ethics Commission meets on the first Monday of the month at 6:30 p.m. in City Hall Hearing Room 1 (unless otherwise noted). Meetings are generally broadcast live on KTOP Channel 10. Subcommittees meet on an as-needed basis.
Video
Contact
For more information, please call 510-238-3593.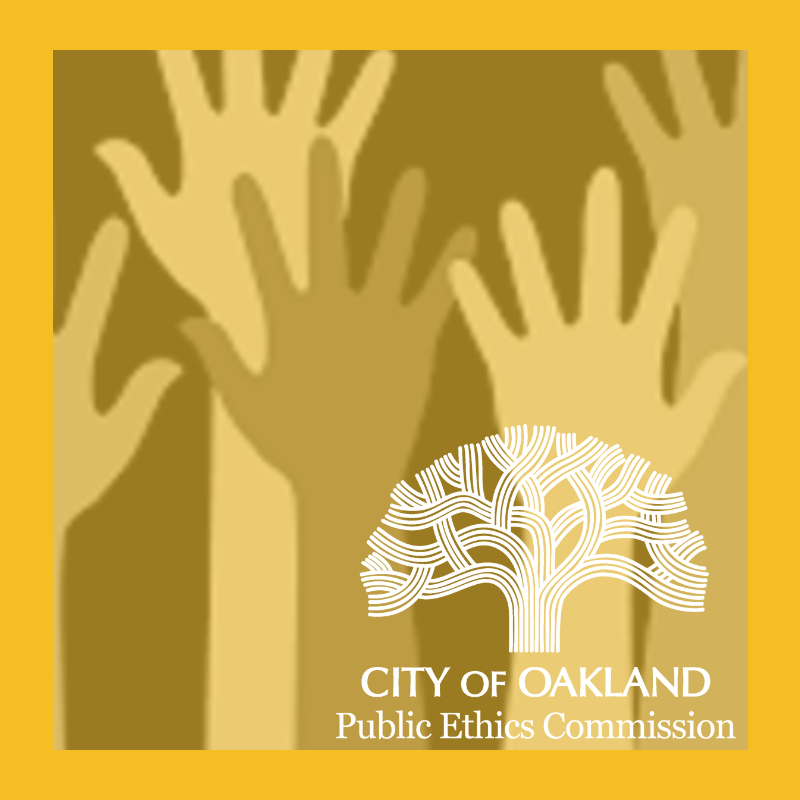 Address
1 Frank H Ogawa Plaza
Hearing Room 1
Oakland, CA 94612