Public Ethics Commission Special Meeting - Teleconference
Meeting
Minutes
Agendas
Recordings
Contact
*Due to the COVID-19 response, staff are working remotely while our offices are closed. For more information, please email ethicscommission@oaklandca.gov or leave a message at 510-238-3593. We will respond to you as soon as possible.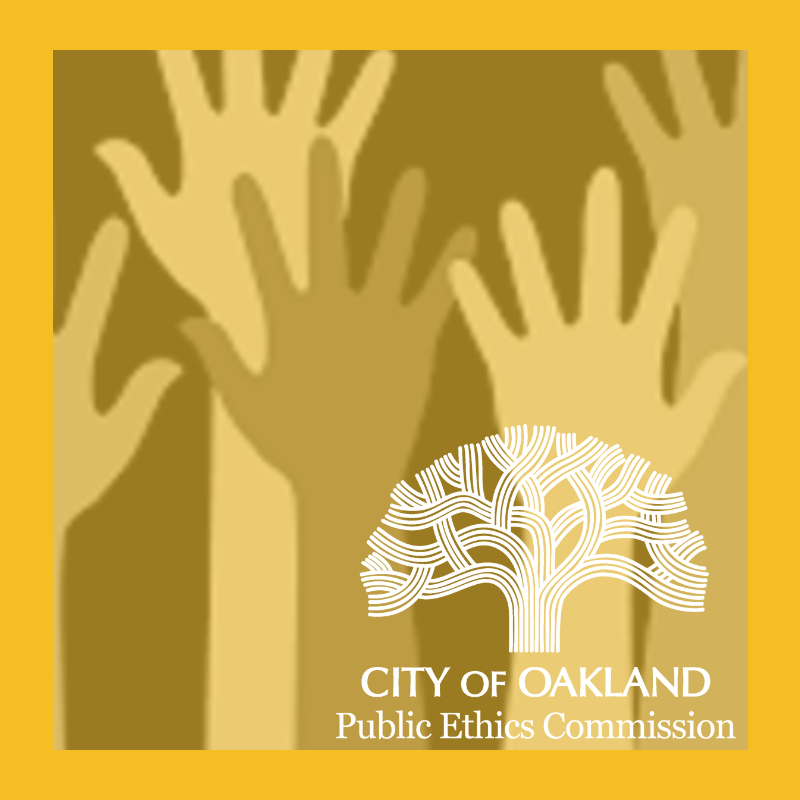 Address
Accessibility and Interpretation Requests
Contact us to request disability-related accommodations, American Sign Language (ASL), Mandarin, Spanish or another language interpreter at least five (5) business days before the event.
All meetings held in-person are wheelchair accessible. Please refrain from wearing scented products as a courtesy to attendees with chemical sensitivities.