Event
Details
The City of Oakland opened its winter shelter at the Society of Saint Vincent de Paul, 675 23rdStreet, Oakland, CA 94612. The shelter operates 7-days a week until June 30, 2019.
The shelter provides beds for up to 65 homeless Oakland and Emeryville adult men and women (no minors) through December 1, 2018, and will then expand to a capacity of 100. The shelter beds can be secured through referral, reservation, and walk up-first come-first served basis. Shelter doors open to clients by 6 PM each evening and close by 8 AM every morning.

Documents
Contact
Persons seeking shelter should contact:
Saint Vincent de Paul directly at (510) 638-7600 or one of the agencies below.
Oakland Housing Assistance Center, 250 Frank Ogawa Plaza, 6th floor, Oakland

(510)

238-3125

Operation Dignity, 3850 San Pablo Ave, Suite 102, Emeryville

(510)

882-7941

Saint Vincent de Paul Community Center, 2272 San Pablo Ave. Oakland

(510)

638-7600

EMERYVILLE REFERRALS

Berkeley Food and HousingProject Outreach Team

(510)

684-1735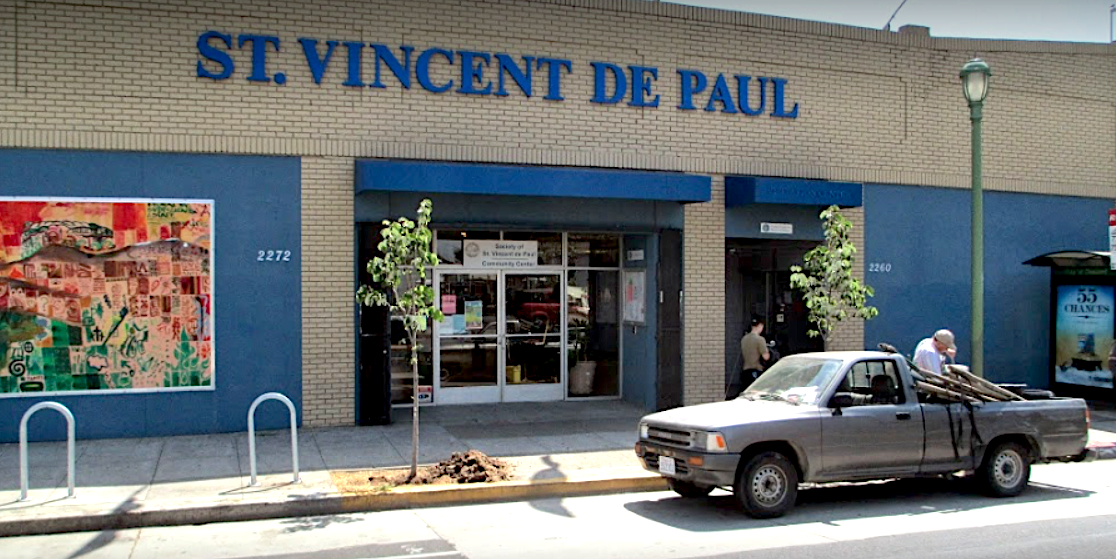 Address
675 23rd St
The Society of Saint Vincent de Paul
Oakland, CA 94612